School Run
- 17-November-2019 -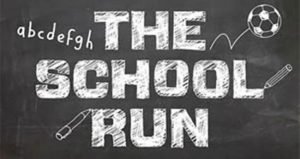 This week I was blessed to take my daughter to school. With all the building work going on at the practice, I had a few days off. My daughter, she was looking forward to it. My wife usually takes care of the school uniform, this week she was unwell, so this fell on my shoulders. Have you ever tried to iron a pinafore? How many pleats does it need? I chose to iron the uniform the night before, blouse no difficulty, the pinafore a different story. Over the years, I have found YouTube my go-to place for tips and tricks. I learnt how to iron a shirt and how to tie a bowtie from YouTube. After watching several tutorials, finally found one – it is all about pressing the pleats. Uniform all ironed and ready for the morning.
Most mornings, it is a battle to get my daughter ready; we hear all the usual comments; most parents will relate to this. "I don't like school", "I don't want to go."
However, this morning, she was out of bed like a rocket, bathroom duties down, uniform on and downstairs for seven. Right about now, I am feeling pleased with myself; I am doing better than my wife at this. The school runs easy – I think to myself.

Karma, we arrived at the school nice and early to get a parking spot, switched the engine off, got out of the driver side. I did what most people would do check my phone to see if I had any messages. While I'm doing this, all I can see is the car slowly rolling down the slope. I forgot to put on the handbrake. So with some Herculean strength, I managed to stop the car, open the door and pull the hand brake up. Most parents would have checked if the child was ok, but not me. I got out of the car to see how many parents saw me do this. Luckily no one. My daughter's response "Mummy would never do something like that."
I drive an automatic, so I rarely use the handbrake, but valuable lesson learnt. Always check the handbrake is up before leaving the car — hats off to all the parents who do the morning school run and make it look so easy.
Take care till next week,
Ishaaq
Back to blog